PSX5075 scrap metal shredder
1.Adapt design to customers' requirements,scientific design,reasonable layout, It's high in automation.

2.Computer monitoring ,control with PLC,safe and efficient,save labor.

3.Remote diagnosis,24 hours of uninterrupted after-sale service.

4.More than 90% of the components are produced by the company's own,guaranteed quality,the key components are quality and durable.

5.Shock absorption,noise reduction and dust removal are used to reduce the secondary pollution.



The shredder is designed to shred a wide variety of light and thin materials as discarded automobiles,tin plate,household appliances,bicycles,empty cans,etc.making the materials into pure charge for steel making,By smashing and compressing,the shredder will remove the impurities,raise density,lower transporting and smelting cost to offer good furnace charge for steel plant.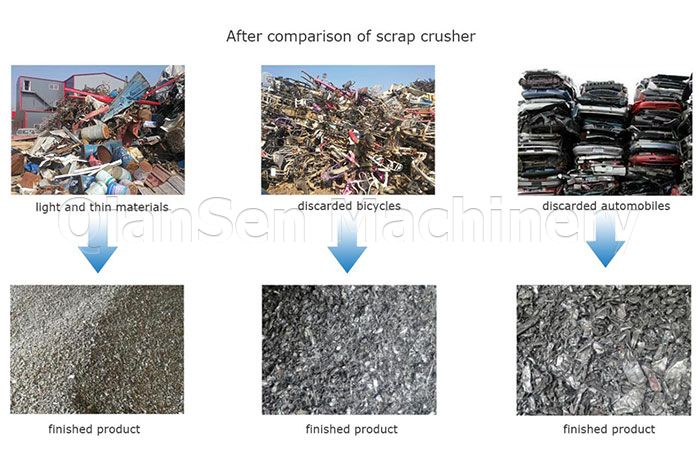 The machine is able to shred:
①Whole or flattened car bodies(without tires,fuel/gas tanks,);
②Tin plate material;
③Electrical appliances(without motor,compressor,axles);
④Bicycles & similar materials;
⑤Empty tanks(without liquid materials & as painting,etc.);
⑥Other scraps suitable for shredding.