Cardboard Cores Crusher
A cardboard cores crusher, also known as a cardboard tube shredder or paper tube crusher, is a machine designed to shred and process cardboard tubes or cores into smaller pieces. Cardboard cores are often used in industries for winding materials like paper, fabric, tape, and other products. Recycling these cores through shredding offers several benefits, including waste reduction, resource conservation, and facilitating the recycling process.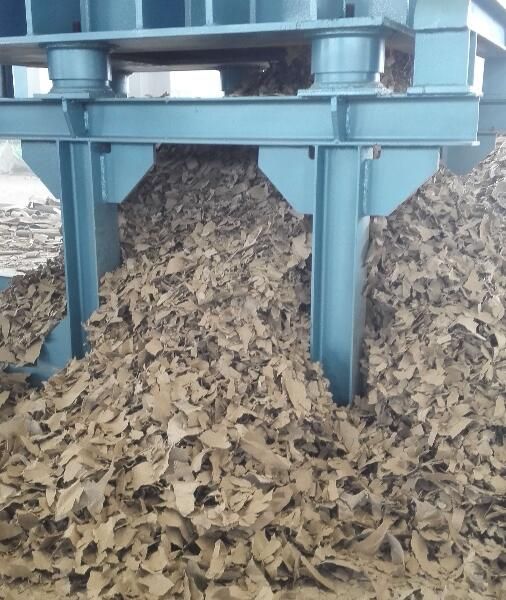 Function of a Cardboard Cores Crusher
Feeding: Cardboard cores of various sizes are fed into the crusher manually or through automated feeding systems.
Shredding Mechanism: The crusher is equipped with cutting blades or other mechanisms designed to cut, tear, and shred the cardboard cores into smaller fragments. The shredding process reduces the cores to a size suitable for further processing.
Size Reduction: The cardboard cores are shredded into smaller pieces, which can range from fine particles to larger segments, depending on the specific shredder design and intended application.
Optional Separation: Depending on the design and application, shredded cardboard cores might undergo additional processes to remove any contaminants or separate different materials.
Collection and Recycling: After shredding, the shredded cardboard pieces are collected and can be sent to recycling facilities. The shredded material can be further processed into paper pulp or used as a raw material in various applications.

Applications:
Recycling: Shredding cardboard cores is a crucial step in recycling efforts. The shredded material can be processed into paper pulp, which can then be used to create new paper and cardboard products.
Waste Reduction: By shredding cardboard cores, waste volume is reduced, making it easier to handle and transport the material for recycling.
Packaging Industry: Manufacturers and distributors use cardboard cores for packaging materials like wrapping paper, adhesive tape, and fabric. Shredding used cores supports sustainable practices in the packaging sector.
Textile Industry: The textile industry often uses cardboard cores for winding fabrics and textiles. Shredding these cores after their intended use allows for their reuse as a raw material.
Paper Manufacturing: Shredded cardboard cores can be processed into paper pulp, which is then used in the production of new paper and cardboard products.
Art and Craft: Shredded cardboard cores can be repurposed for art and craft projects, providing a sustainable source of creative materials.
Resource Conservation: Recycling cardboard cores through shredding helps conserve trees and other resources that would be used to produce new paper and cardboard.
Circular Economy: Shredding cardboard cores is part of the circular economy concept, where materials are recycled and reused to minimize waste and the need for virgin resources.