Metal shredders play a crucial role in the recycling industry, contributing to sustainable waste management practices and resource conservation. These powerful machines are designed to efficiently break down various types of metal waste, enabling the recycling process and minimizing environmental impact. In this article, we will explore the primary purpose of a metal shredder and delve into its significance in the recycling ecosystem.

The Basics of Metal Shredding
Metal shredders are industrial machines equipped with rotating blades or hammers, specifically designed to tear apart large metal objects into smaller pieces. This mechanical process, known as shredding, facilitates the subsequent separation and sorting of metals for recycling purposes. Commonly used metals include steel, aluminum, copper, and brass. By reducing the size and volume of metal waste, shredders make it easier to handle and transport materials, optimizing efficiency throughout the recycling chain.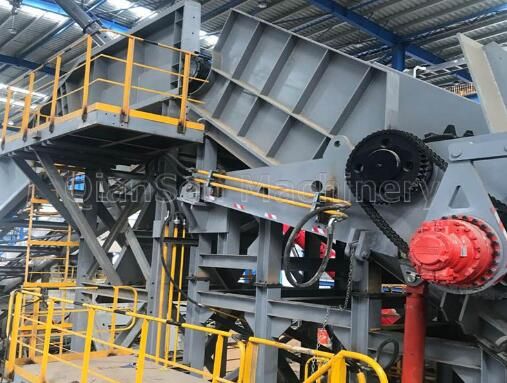 Facilitating Recycling
The primary purpose of a metal shredder is to enable efficient recycling of metal waste. Shredding plays a pivotal role in the initial phase of metal recycling, known as preprocessing. The shredded metal pieces undergo further processing steps, including sorting, magnetic separation, and melting, to extract valuable metals for reuse. Recycling metal helps conserve natural resources, reduces energy consumption, and minimizes greenhouse gas emissions associated with metal production from virgin sources.
Maximizing Resource Recovery
Metal shredders are designed to maximize resource recovery by ensuring the separation and extraction of valuable metals from various types of waste. Whether it is end-of-life vehicles, appliances, scrap metal, or other metal-containing objects, shredding breaks them down into smaller fragments. This enhances the separation of different metal types, allowing for better recovery rates. By effectively recovering metals from waste streams, shredders contribute to the circular economy, where materials are recycled and reused, reducing dependence on virgin resources.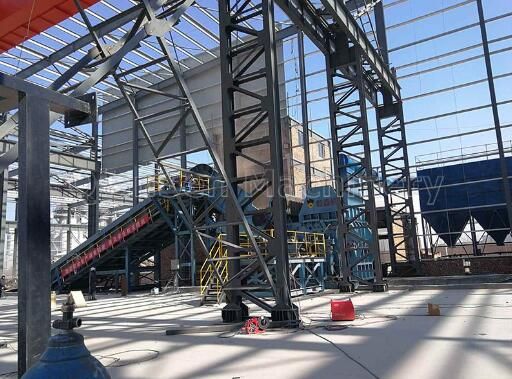 Waste Volume Reduction
Metal shredders significantly reduce the volume of metal waste, optimizing storage space and transportation logistics. By breaking down large metal objects into smaller fragments, the shredded material can be compactly stored and easily transported for further processing. This reduction in volume not only enhances operational efficiency for recycling facilities but also reduces the overall environmental impact associated with waste management. Additionally, shredding helps prevent illegal dumping or improper disposal of metal waste, which can harm the environment and pose health hazards.
Conclusion
Metal shredders serve as the backbone of the recycling industry, enabling the efficient processing and recycling of metal waste. By breaking down large metal objects into smaller pieces, shredders facilitate resource recovery, promote the circular economy, and reduce environmental impact. Their primary purpose lies in maximizing the reuse of valuable metals, conserving natural resources, and minimizing energy consumption. As the importance of recycling continues to grow, metal shredders play a vital role in creating a sustainable future by transforming metal waste into valuable raw materials for manufacturing industries.
In summary, metal shredders are essential tools for effective waste management, serving as the driving force behind the recycling process and contributing to a greener and more sustainable planet. We are a metal shredder supplier. If you are interested in our products, please contact us now!